Model NO.: c

Manufacturer: Laiwu Steel

Type: C-Channel or J-Channel

Trademark: Laiwu Steel or OEM

Transport Package: Nude

Specification: As request

Origin: China

HS Code: 7326909000

Model NO.: c

Manufacturer: Laiwu Steel

Type: C-Channel or J-Channel

Trademark: Laiwu Steel or OEM

Transport Package: Nude

Specification: As request

Origin: China

HS Code: 7326909000

Special Steel:

Contains: Gear steel, bearing steel, high quality carbon structural steel, spring steel, Marine anchor chain and offshore mooring chain steel, Steel for railway and mining machinery,  Alloy structural steel.

I-BEAM & Channel Steel

Channel Steel of Mast Rail for Forklift

Quality:Technology Agreement

Size Tolerance:Technology Agreement
Type
Size
H(mm)
B(mm)
W(mm)
T(mm)
Unit Weight(kg/m)
C-Channel
C140a
140
50
12
14
21.96
C160a
160
55
16
20
33.27
C160b
162
56
15
21
32.72
C180b
175
66.2
16.2
25.6
42.86
C220b
212.75
67
20
30
56.05
C250b
248
70
20
32
65.20
J-Channel
J160a
160
55/92
16
20/20
39.15
J160b
161
54/92
15
20.5/18
35.90
Quality & Size Tolerance: According to technology agreement

Company Introduction:
 

With development in past four decades,Laiwu Steel Group has become the large steel complex with an annual output of 15 million tons of steel and assets of 81billion Yuan.As the large H-beams and gear steel production base in china,laiwu Steel has four major series of steel products:section steel,plates and strips,quality steel and deformed bar,non-ferrous industrial products like iron ore mining and concentrating,project design and contract,finance and security,machine building industry,steel-structure construction,building and installing,real estate,powder metallurgy,cement and grog powder,metallurgical material,transportation and logistics and chemical products.

  Laiwu Steel has been successively awarded the hnorable titles including Top 100 Chinese Competitive Large and Medium Industrial Enterprises, Top 100High Technical Research Enterprises,First Class National Energy Saving Enterprises,National Qualified Enterprises for After-Sale Service,National Enterise of Hooring Cntract and Keeping Credit,National top 10 enterprises of Resources Utilizing,Circular Economy Pilot Enterprises of Shandong Province,Laiwu Steel is one of the first lot of metallurgical enterprises that acquired the certification of ISO9002 Quality System,ISO14001 Environment Management System and OHSAS18001 Occupational Safety and Health Management System.

  During the 12th five year plan and in future,Laiwu Steel shall apply Scientific outlook on Development,advance the development strategy of insisting on system upgrade,innovating management models,advancing industry collaboration,strengthening steel industry and supporting development of Shandong Iron and Steel Group,Ltd.Laiwu Steel shall deepen the mode and structure adjustment ,improve the management of Shandong Iron and Steel Group,Ltd.

 

Special Steel:

Contains: Gear steel, bearing steel, high quality carbon structural steel, spring steel, Marine anchor chain and offshore mooring chain steel, Steel for railway and mining machinery,  Alloy structural steel.

I-BEAM & Channel Steel

Channel Steel of Mast Rail for Forklift

Quality:Technology Agreement

Size Tolerance:Technology Agreement
Type
Size
H(mm)
B(mm)
W(mm)
T(mm)
Unit Weight(kg/m)
C-Channel
C140a
140
50
12
14
21.96
C160a
160
55
16
20
33.27
C160b
162
56
15
21
32.72
C180b
175
66.2
16.2
25.6
42.86
C220b
212.75
67
20
30
56.05
C250b
248
70
20
32
65.20
J-Channel
J160a
160
55/92
16
20/20
39.15
J160b
161
54/92
15
20.5/18
35.90
Quality & Size Tolerance: According to technology agreement

Company Introduction:
 

With development in past four decades,Laiwu Steel Group has become the large steel complex with an annual output of 15 million tons of steel and assets of 81billion Yuan.As the large H-beams and gear steel production base in china,laiwu Steel has four major series of steel products:section steel,plates and strips,quality steel and deformed bar,non-ferrous industrial products like iron ore mining and concentrating,project design and contract,finance and security,machine building industry,steel-structure construction,building and installing,real estate,powder metallurgy,cement and grog powder,metallurgical material,transportation and logistics and chemical products.

  Laiwu Steel has been successively awarded the hnorable titles including Top 100 Chinese Competitive Large and Medium Industrial Enterprises, Top 100High Technical Research Enterprises,First Class National Energy Saving Enterprises,National Qualified Enterprises for After-Sale Service,National Enterise of Hooring Cntract and Keeping Credit,National top 10 enterprises of Resources Utilizing,Circular Economy Pilot Enterprises of Shandong Province,Laiwu Steel is one of the first lot of metallurgical enterprises that acquired the certification of ISO9002 Quality System,ISO14001 Environment Management System and OHSAS18001 Occupational Safety and Health Management System.

  During the 12th five year plan and in future,Laiwu Steel shall apply Scientific outlook on Development,advance the development strategy of insisting on system upgrade,innovating management models,advancing industry collaboration,strengthening steel industry and supporting development of Shandong Iron and Steel Group,Ltd.Laiwu Steel shall deepen the mode and structure adjustment ,improve the management of Shandong Iron and Steel Group,Ltd.

 

Hebei Xinteli specilizes in producing and exporting Wire Mesh over 10 years. Bamboo Dream brand wire mesh is made of high quality iron wire through automatic process and sophisticated technique. The end product is level and flat with sturdy structure. Xinteli Wire Mesh category includes Welded Wire Mesh,welded wire netting, Hexagonal Wire Mesh, gabions, square wire mesh,Wire Mesh Fence panel; stainless steel wire mesh etc. Xinteli Wire Mesh is extensively used in industry and agriculture; building; transportation and mining for all such purposes as poultry house; egg baskets; runway enclosures; draining rack; fruit drying sreen fence.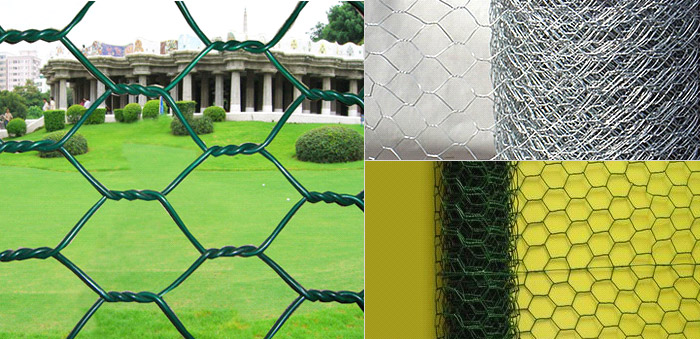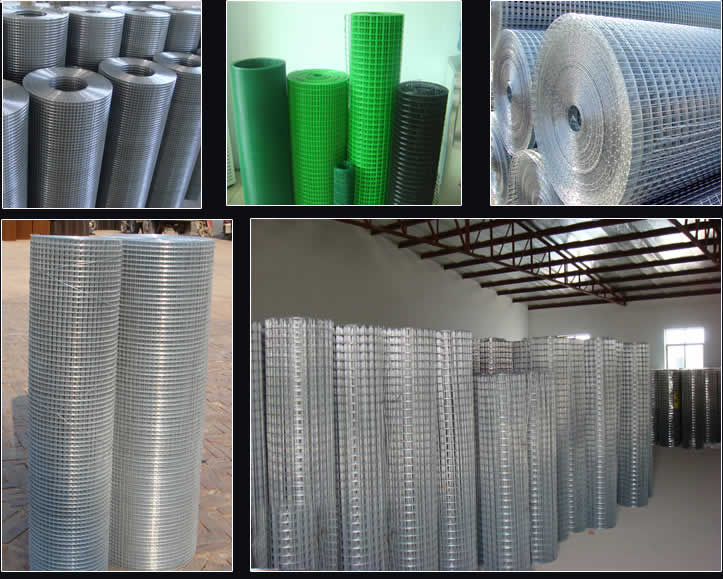 Wire Mesh

Galvanized Wire Mesh,Hexagonal Wire Mesh,Welded Wire Netting,Welded Wire Mesh,Wire Mesh Fence Panel,PVC coated Wire Mesh

Hebei Xinteli Co., Ltd. , https://www.sinohardwares.com