Now, duplex houses are more common. Such a house is bound to use ladders. It is the only passage that connects the upper and lower spaces. The decoration of the stairs must be consistent with the decoration style of the room so that it can be set off. effect. Then there are several ways to decorate the stairs ? Which is better? Here we take a look!

Stair decoration style introduction

1, modern style

This is a relatively popular one today, mainly reflected in the use of materials and styles, the general use of marble steps, glass steps and glass handrails, with pigment is appropriate to better reflect the simple and refreshing feeling. Through the combination of points and faces, straight and oblique, modern style breaks the traditional dullness and old-fashioned sense, making the entire interior space more clear and transparent.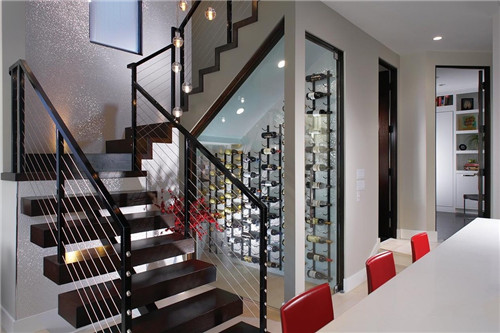 2, European style

This is also a relatively common category. It is mostly used in large-area houses to show a luxurious and atmospheric effect. The overall emphasis is on gorgeous decoration, strong colors and exquisite styling to achieve an elegant and visual experience. The use of marble steps, hand-carved posts, and solid wood railings are typical examples of European luxury.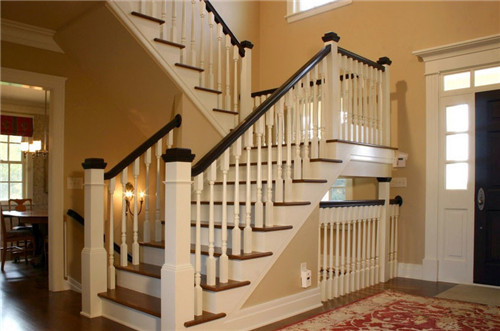 3, Chinese style

This is a kind of Chinese people's favorite, unique Oriental charm, but is also used in a large area of ​​the house, the use of solid wood steps, solid wood railings, through the unique symbol of Chinese style reflects the traditional Chinese culture, creating a constant charm Chinese romance.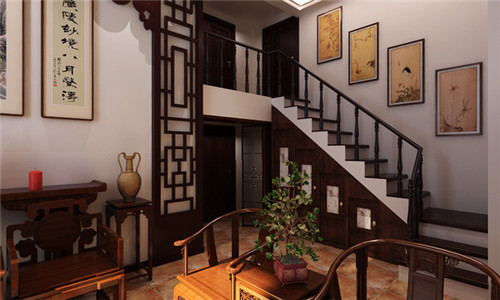 4, pastoral style

This is a relatively natural and refreshing category. In this busy era, it is particularly popular with young people. Smooth curve design can bring people a feeling of relaxation. Most of them use solid wood treads, wrought iron railings, and some small floral fabrics. Small floral wallpapers and other natural warm home feelings are ready.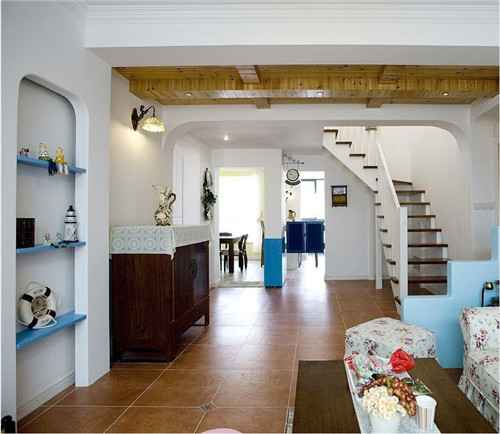 Summary: The above is the style of several staircases that Xiaobian brings to you today. I believe that my friends also have a certain understanding. We can refer to the selection of the decoration style of the stairs . I hope this article will help you.

1. Made from zirconium, anti-bacteria, anti-fouling, non-toxic and non-corrosive.Super hard, high-density and sharp blade, not easy to be blunt.No reaction with any food and can preserve the original color and taste of the food, keep the food's freshness and nutrition.

2. the big santoku is an all-purpose knife for everyday slicing. dicing and mincing. the samll santoku knife effortlessly gides through small vegetables and fruits. The beveled doubled-sided, cutting edge will thinly slice anything, becoming a favorite knife in the kitchen

3. Not for Cutting Bones, Coconut Shells or Super Hard objects.Do not use Ceramic Knife for chopping bone, prying, striking and it can dish-washing .

4. Well-balanced design with comfortable and lightweight ergonomic handles.

Ceramic Santoku Knife,Ceramic Cooking Knives,Ceramic Big Santoku Knife,Sharpe Ceramic Santoku Knife

BOHAO ENTERPRISE CO., LTD , https://www.yj-bohao.com